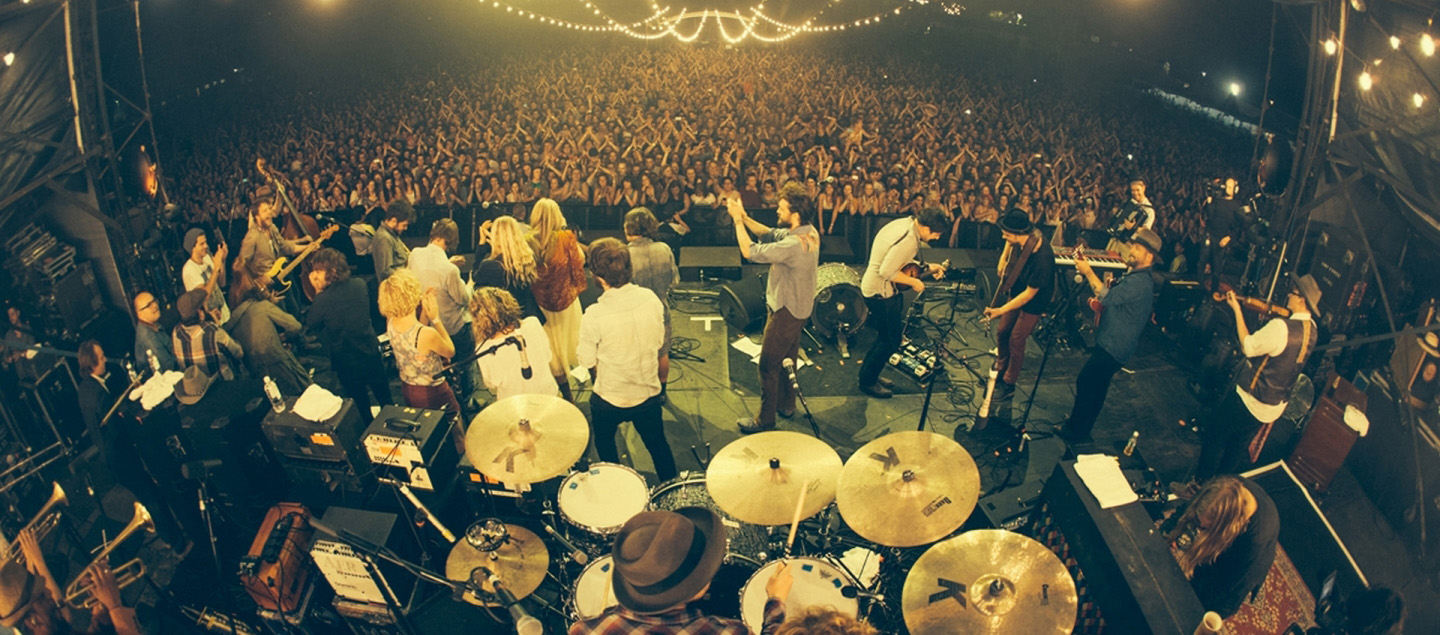 The Birth Of Gentlemen Of The Road
Early on a fierce independent spirit, and a frankly amazing ability to sell tickets meant that we tried wherever possible, and with the help of their agent Lucy Dickins, to promote Mumford & Sons' shows ourselves. Gentlemen of the Road was the name the band came up with to use to present events. Later it became synonymous with the much bigger festivals that we either promoted or co-promoted, and then later again the massive outdoor headline shows and Festival takeovers that we did.
In the US we worked with visionary agent Adam Voith, and producers Mike Luba, Don Sullivan and Jeff Kicklighter from Madison House Presents to pull off a number of 15 - 25,000 capacity two-day festivals in some towns that had never seen a show of this sort before.
A desire to connect with and positively impact local communities was crucial and of this we continue to be immensely proud. That journey took us to so many towns we would never usually go, whether it be Salida, Colorado, Dungog, New South Wales or Simcoe, Ontario the spirit of adventure was always our guide.
Photography by Ty Johnson,
Marcus Haney and Jon Stone